Home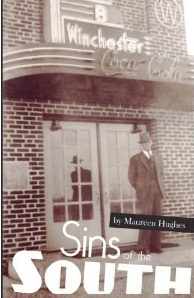 Welcome to my website!
I'm Maureen Hughes, author of The Countess and the Mob and Sins of the South
About the Author
Maureen Hughes served as bodyguard for Countess Marajen Stevick Chinigo in the late 1980s. She is the author of An Angry Fire Still Burns and shares her time between properties in Illinois and Nevada.
About my latest books:
Sins of the South: Big Secrets in a Small Town
SINS OF THE SOUTH exposes the mafia connection in small communities. The death of a swanky nightclub owner in southern Illinois in 1956 is ruled a suicide by local law enforcement and some state investigators...Why? Why, at the inquest, was the medical examiner who performed the autopsy not permitted to testify? Why were only certain witnesses allowed to testify? When three bullets were fired...how can it be suicide?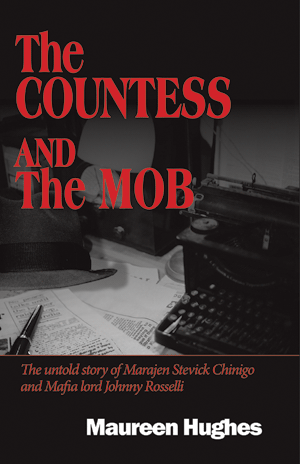 The Countess and the Mob: The untold story of Marajen Stevick Chinigo and Mafia lord Johnny Rosselli
Hughes did not see the Countess again until a few years later at a local art museum. Intrigued by the impeccably dressed woman who strolled through the crowd like a queen, Hughes vowed to find out all she could about the mysterious Countess. As Hughes shares the fascinating story she uncovered after conducting three years of research and in-depth conversations with friends of the Countess, she unveils a time period where mobsters, presidents, celebrities, and countesses all mingled among dark, captivating secrets. Hughes reveals details about the famous figures the Countess hobnobbed with like Frank Sinatra, Joan Crawford, and Lucky Luciano, her marriage to Johnny Rosselli, and her eventual entanglements with the Mafia.
The Countess and the Mob paints a compelling portrait of the kaleidoscopic shapes and colors that made up the extraordinary and unforgettable life of Countess Marajen Stevick Chinigo.